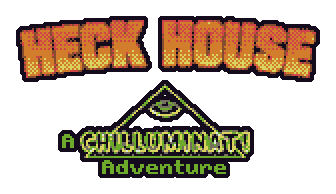 Heck House - A Chilluminati Adventure
Thanks to your feedback, I found a couple of minor bugs and added a few tweaks!
Fixed a situation where switching characters while in certain locations could trap characters behind walls, soft-locking the game.
Fixed missing Windows Application Icons
Fixed issue preventing HTML5 version to go Fullscreen
Enjoy!
Get Heck House - A Chilluminati Adventure