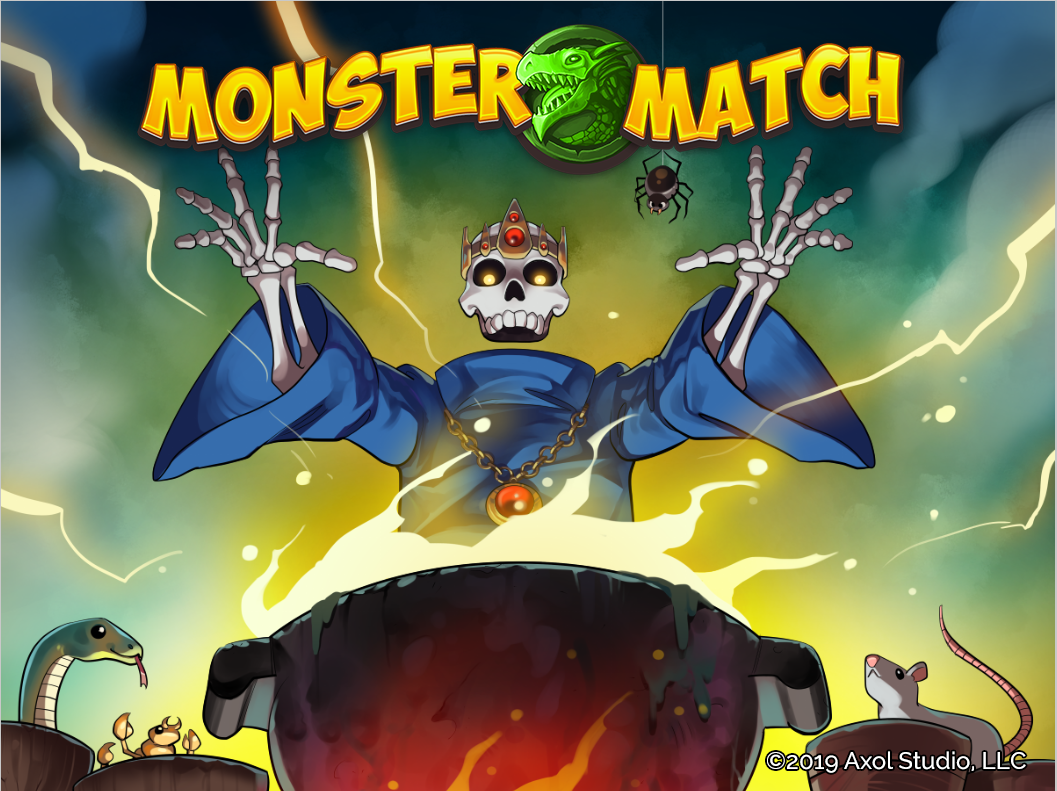 Monster Match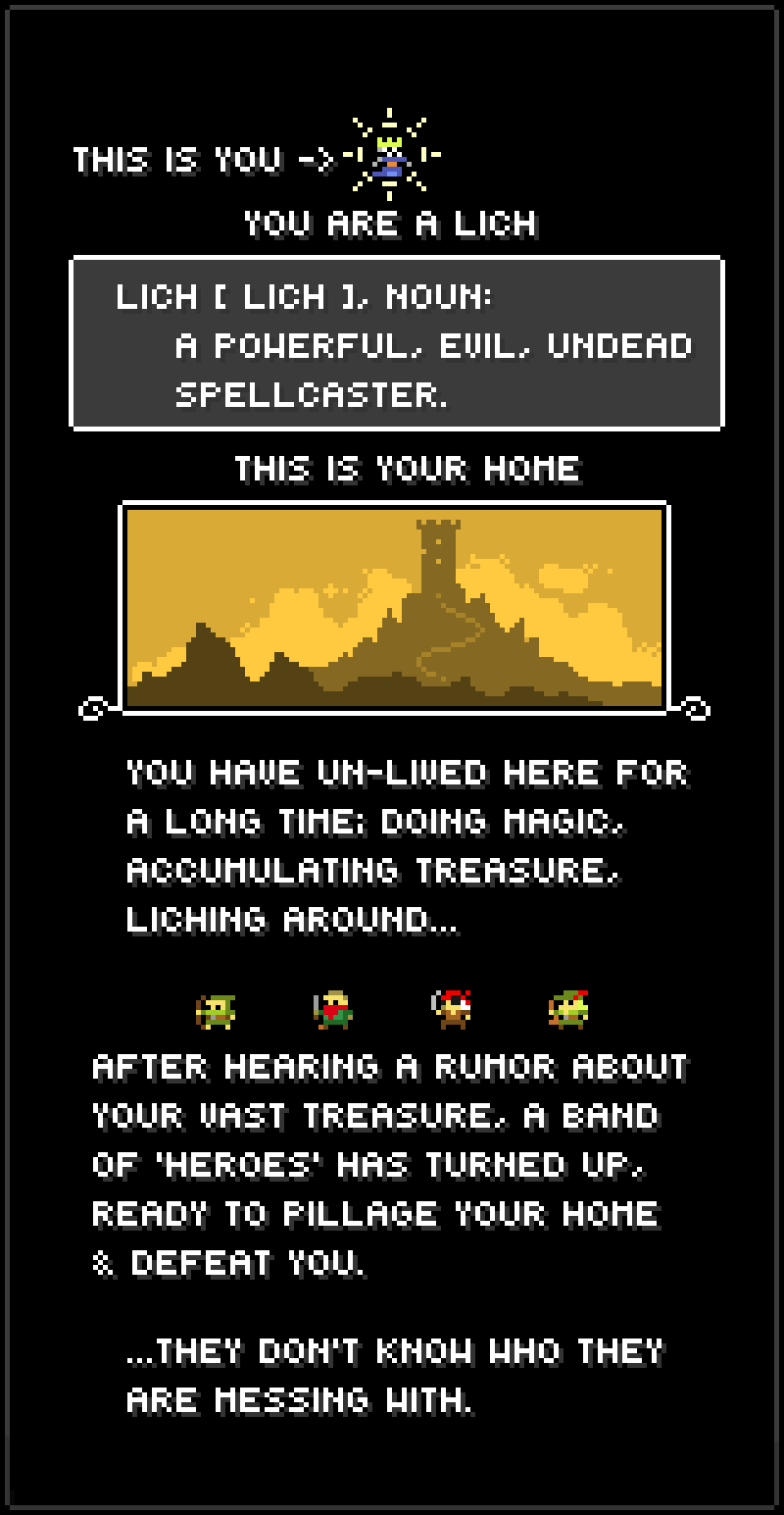 In this fast-paced, action puzzle game, you will need to defend your home against a band of heroes intent on ending your un-life and taking your treasure.
As heroes assault your domain, you will need to combine essence in order to summon monsters for defense.

Match 3 of the same type of monster on the grid to gain some essence. Acquire enough of the same essence to summon that monster.
Your monsters will fight against the heroes, stalling their advance and keeping them from reaching your inner sanctum.
Every monster type and hero has unique stats: Health, Attack, Physical Defense, and Special Defense, and each monster and hero will attach with either Physical or Special. Based on these stats, your monsters will fair better against some heroes than others.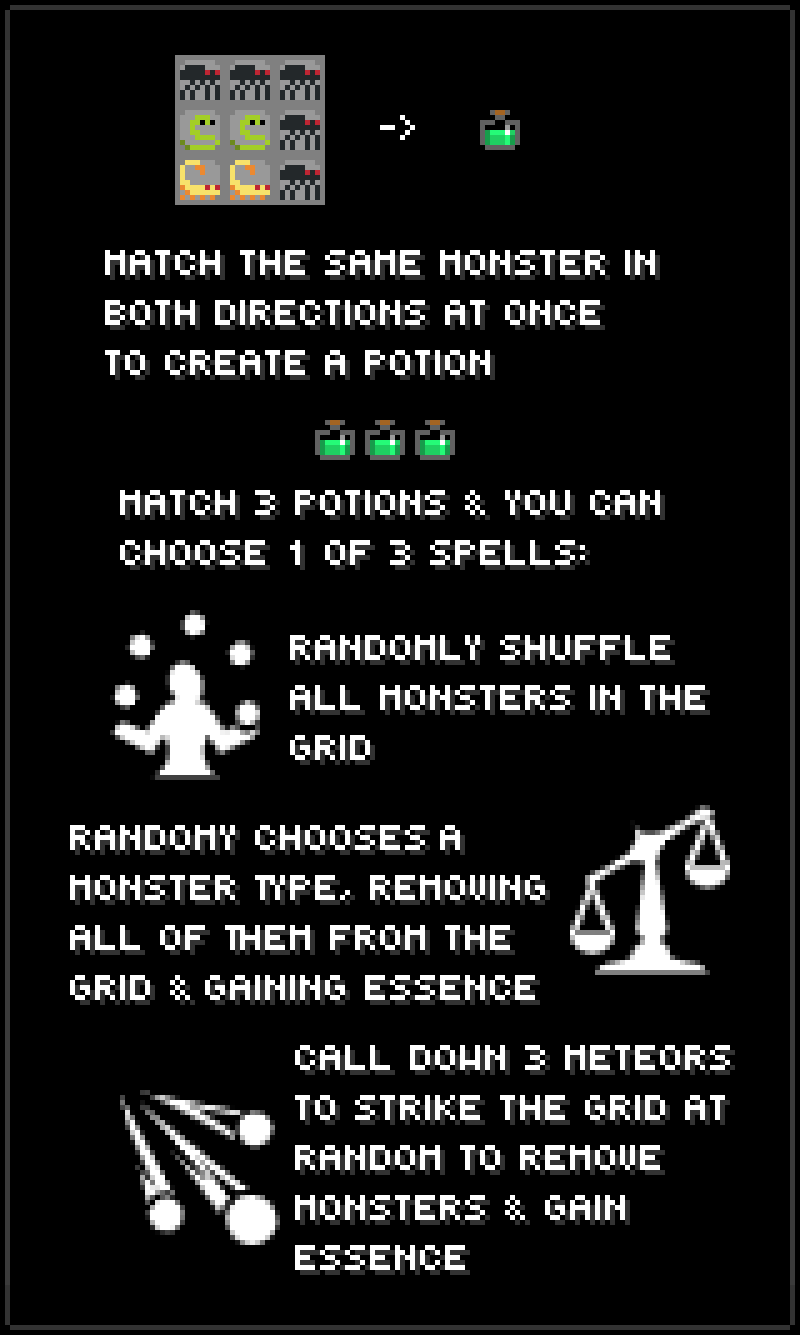 Your realm contains 7 locations, each with it's own, unique monsters. When a hero is left unopposed by your forces, it will gradually, but steadily advance through the current location.
When the hero reaches the end of a location and moves on to the next one, your leftover essence will be used to construct a temporary, magical barrier, which will block the heroes from advancing for a short time.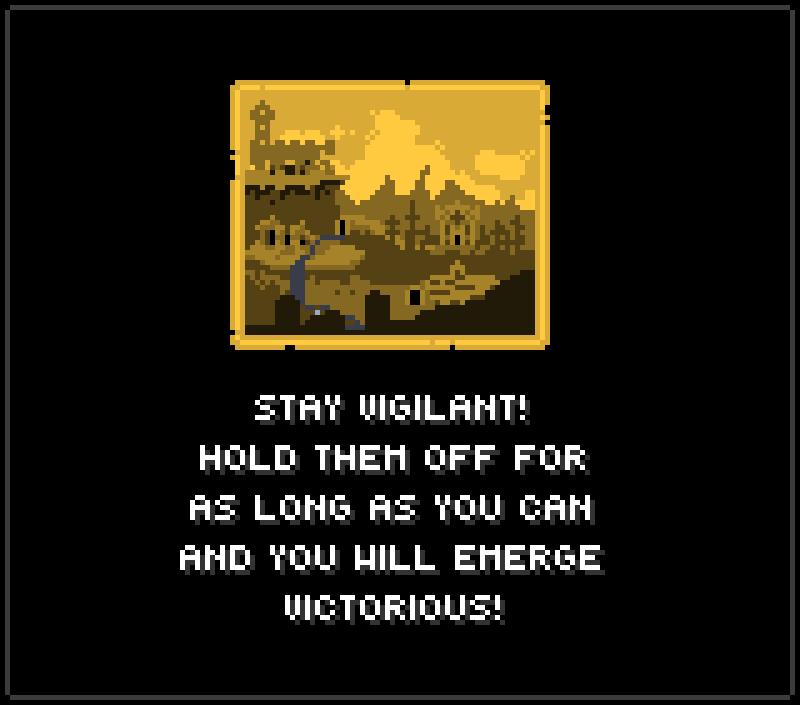 Credits:
Design & Code: Tim I Hely
Music: Filippo Vicarelli
Title Artwork: Mau Mora
Game Art: Oryx Design Lab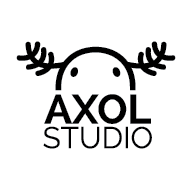 ©2019 Axol Studio, LLC
axolstudio.com
Download
Click download now to get access to the following files:
monster-match-win.zip
10 MB
monster-match-linux.zip
14 MB
monster-match-mac.zip
10 MB
monster-match-windows.zip
10 MB