Eggsolotl
You are an Axolotl! Your eggs have been whisked away by a freak storm and are now raining from the sky!

Catch, kick, pickup, and throw them to group them by color and help them to hatch before time runs out!
Don't let them stack too high or they will be stolen by birds!
Inspired by the NES classic game Wario's Woods, but with a few differences.
Line up 3 or more of the same color/symbol egg to hatch them
Matches count horizontally, vertically, and diagonally - and YES carried eggs can match!
Birds will take eggs from the highest row!

Controls
Movement: WASD / Arrow Keys
Pickup / Toss: L / X
Kick: K / C
Pause: Escape / P
Or, try a gamepad!

3 Different Game Modes!

Normal Mode
There is a blue bar on the left that fills up with hatched eggs - fill it up to complete the level!
The red bar on the right is Time - if it runs out, you lose!
Stolen eggs will reduce remaining time!
There are 10 levels that increase in difficulty.
Survival Mode
No time limit - survive as long as you can!
Number of Egg Colors and Drop Rate increases over time!
Stolen eggs will cost you a Heart - lose the game when all hearts are lost
Endless Mode
No time-limit, goals, or lose-conditions! Play as long as you want!
Number of Egg Colors and Drop Rate increases over time!

Stolen eggs will only cost score.
Gachalotl
Spend Coins earned by playing the game on real prizes!
Game design, code, sound effects, some art: Tim I Hely

Music and most art: Naomi A Hely

This game was originally made for NewGrounds 2021 Game Jam where the Theme was "Eggs" - it was then expanded on with more content and gameplay fixes!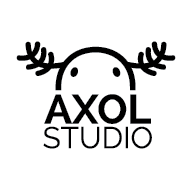 ©2021 Axol Studio, LLC
axolstudio.com
Made in HaxeFlixel
Download
Click download now to get access to the following files:
eggsolotl-windows.zip
62 MB
eggsolotl-linux.zip
67 MB