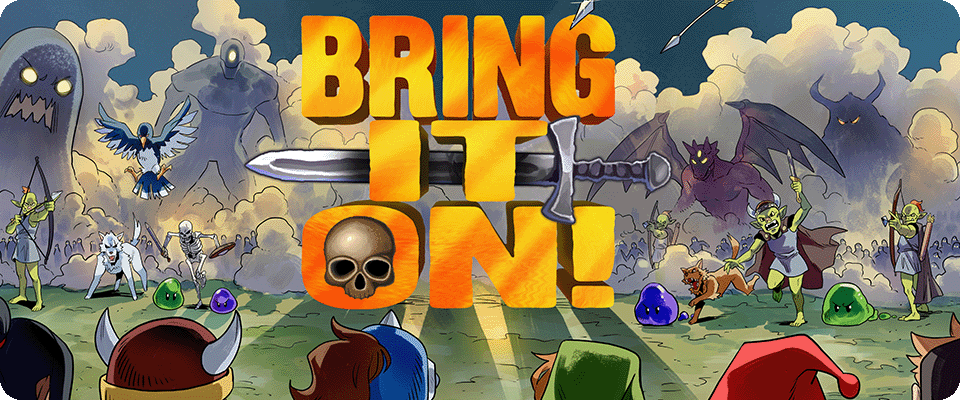 Bring It On!
The changes planned for version 0.3 of Bring It On! have proven to be more extensive than we originally thought.
Because of this, we have made the decision to split these changes into 2 parts.
Version 0.3 will contain several new features, balance, and quality of life changes, including Achievements and bonus Soulstones at the end of each run.
Version 0.4 will contain the new level and characters that were planned for v0.3.
We thought it would be better to get these new features and fixes into your hands sooner before spending the time on adding the new content.
Our goal is to have v0.3 live within the next week or so, so keep an eye out!
Thanks! 🥰