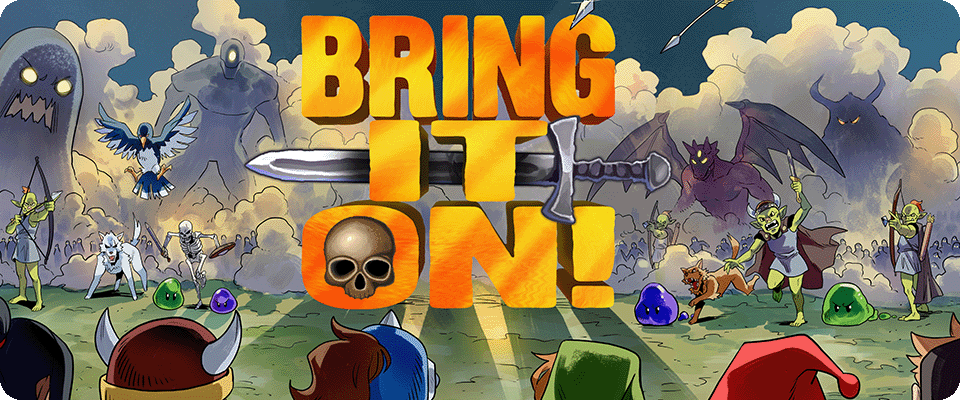 Bring It On!
Happy Friday, Bring It On-ers!

We've been working on some things behind-the-scenes lately, like getting ready to launch the game on Steam!
Very shortly, we are going to be able to start working on v0.3 which should release in both places simultaneously.
So-far on our roadmap for items that will be in v0.3 we have:
New Level (with 2 new bosses)
2 new unlockable characters
a few new items and weapons
Re-roll button on Level Up screen (spend Soulstones to re-roll choices)
The start of a config screen (adjust volume, screen size, reset saves, etc. Probably won't have key config - yet)
Post-game status screen with bonus Soulstones for enemies killed/time survived/etc.
Achievements! (including achievements which unlock new items/weapons and maybe characters?)
...and of course, any bugs or minor fixes we find along the way.
We also have a roadmap for future builds of the game - but we would love to hear FROM YOU!
What do you think is 'missing' or should be changed about the game? What would be a cool character or weapon you want to see added?
Leave a comment on this post, or, shoot us an email at feedback@axolstudio.com with any of your thoughts and suggestions!
ALSO, we're tentatively looking for someone to help us with our social media presence on a very, very part-time basis. If you might be interested, contact us at jobs@axolstudio.com!
Thanks for playing! 💝